INFANT CARE
We have designed a nurturing, creative world for infants to help their minds and bodies develop. Our center directors, teachers and staff work with you to not only make a smooth transition into our program, we are committed to creating a strong bond with your child to ensure the best start in life.
Our program is filled with real-world, concrete sensory experiences, emphasizing the importance of their environment and relationships. Your child will build cognitive, language, motor and social skills, while beginning to explore the world around him or her. Our teachers provide an unparalleled level of interaction while individually nurturing each child. Age-appropriate toys, games and music are provided to stimulate development. Children will receive nurturing personal care to build self-esteem and your child will be encouraged to play and explore to promote cognitive and motor skills. Parents will also receive regular communication with teachers, including daily notes, so that you are informed about your child's day.
TODDLER CARE
The toddler classrooms provide an environment that encourages the social, emotional and physical development of young children and a place where they feel comfortable to explore and try new experiences. These classrooms foster creative and cognitive skills, encourage curiosity, imagination, and promote thinking and learning.
We foster language and communication development, encourage problem solving, and support children as they move towards independence. We also help to build on each child's large and small motor skills. Parents will receive regular communication with teachers, including daily notes, so that you are informed about your child's day.
Preschool Care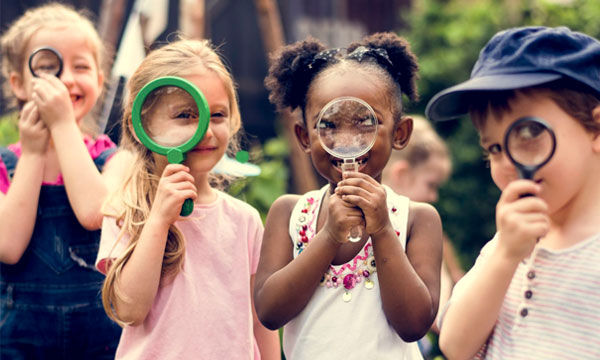 Students in the preschool three (3) and four (4) year old program will experience a full curriculum including reading, language, mathematics, science, art, music and physical education. The major curriculum emphasis at our Center is the development of basic skills in all areas.
Reading is more than just calling words, therefore; many activities are planned to ensure a child has the concepts, visual and auditory perceptions, gross and fine motor development so that he or she can begin to read. Our Preschool program teaches essential reading, writing, math, science and social skills in a logical, natural sequence that encourages children to learn, one step at a time. Monthly themes, weekly topics and daily activities keep the curriculum focused and fun. Our strong, literacy-based approach teaches reading readiness through our letter of the week, music, rhymes and stories. Art, music, dramatic play and social interaction help each preschooler explore creativity and build self-esteem. Field trips are an important component of our student's instructional program and they are planned and implemented with this purpose.
Aftercare
The aftercare program is for children ages 5 through 12 years old. We provide a safe environment that helps them achieve success in real world experience. The program improves children's lives by nurturing their minds, bodies and spirits through programs that incorporate independent learning, academics and enrichment activities.
After-school is not an extension of the school day. It's a place that combines fun and learning. We also promote positive relationships among children and adults, by creating an engaging environment for children to interact with each other and provide opportunities for children to make decisions and learn leadership skills.
The school provides the opportunity for the students to go on field trips during the year when regular school is out for various breaks. Staff/Child ratios are always in accordance to DHS regulations. To ensure that no children are left on the vehicle, the driver will walk through the vehicle and physically inspect each seat before leaving the vehicle. A transportation roster will be signed by the driver, documenting that all children have exited the vehicle. In addition, all vehicles are equipped with the child safety alarm.